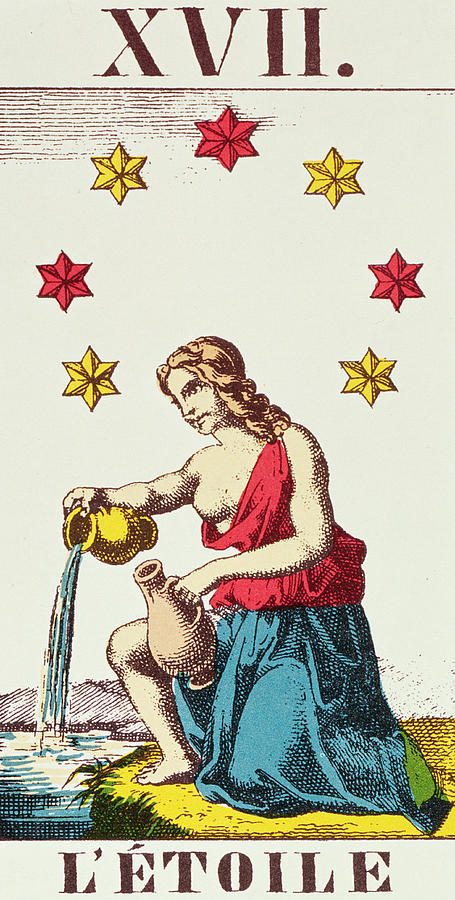 The ongoing conjunction between Saturn and Pluto eases up this month making us all feel a little bit less anxious about our future. However on the 19th Mars and Uranus form a trine aspect to each other, this can be positive if a little bit manic in its planetary energy for us all. On the 17th Mercury begins its journey in retrograde motion in Pisces. This really is the signature astrological speaking of smoke and mirrors. Mercury is in detriment in Pisces and going backwards can really play havoc with the collective unconscious. On the 23rd we have a Full Moon at 4 degrees in Pisces, amplifying the retrograde energy, three men advancing arm in arm, this is in the degree of accord. It symbolises close allies and friendship from different countries in Europe, there is a compromise in the political arena that will have a major impact on trading overseas.
Aries
On the 8th of this month Venus transits into your own sign giving you strong diplomatic skills in negotiation. This is also amplified on the 16th as Mars goes into your solar 10th house ruling career and aspirations. There is so much energy in terms of the external life force that you will have to be careful you don't overpower those around you.
Taurus 
The energy of the month for you is going to be one of looking at how you have reacted to situations in the past that you felt were beyond your control. In essence its important that you don't put yourself in a environment that is going to fuel your temper , this means anything that is beyond reproach, leave alone.
Gemini
The emphasis is still on partnerships from last month, only this time it's been made much more complicated by your ruler Mercury making a square aspect to Mars. This is a period to not get caught up in other people's dramas; you will only end up with less freedom and energy to take a step back.
Cancer
This is going to be the last full month till July that Saturn is going to be in your opposite sign. This should bring a sign of relief as the structured limitations that have been imposed on you are going to begin to be less effective. This will make you feel lighter in your energy and outlook and add a touch of playfulness to your life.
Leo
The planet Uranus is moving quickly this month through your 10th house, so expect career changes to take place over the next four weeks. From the 17th we have a Mercury retrograde in Pisces in your 8th house , this can add confusion to your partners finances , but also add confusion to your own spiritual development – try not to attach to much importance to this aspect.
Virgo 
We have Mercury retrograde from the 17th of this month on your opposing sign of Pisces in the relationship area of your chart. This could be a testing period in your natural communication skills, which are tested to the limit with your own patience in regard to dealing with others. The best advice is to make sure you are clear in your own inner intentions, especially when talking to loved ones.
Libra 
From the 8th Venus moves into your placement of partnerships, this is significant and a real starting point for your year ahead. Any issues that have been hanging over you since late last year can now be dealt with in a diplomatic way without getting your own fingers burnt – just be prepared to listen.
Scorpio
The Sun for the majority of the month is in the home and family section of your chart, this is where the light of the sun will shine on you. This can be a month to concentrate on family members or even ancestral healing and working with the land in a spiritual way.
Sagittarius 
Your ruler is making steps towards the planet Saturn in the zodiac sign of Capricorn which rules your 2nd house. This is a significant astrological development which puts a strong emphasis in you getting practical with your finances and how you handle the money that you make. On the 16th Mars leaves your own sign to join both Jupiter and Capricorn – you can't ignore your bank balance for too much longer!
Capricorn
This is a quieter month from the previous until the 16th when the planet Mars enters your own sign for the next six weeks.  Mars is also connecting with the unpredictable planet of Uranus on the 21st and 22nd making some interesting situations to grapple with! By the time we get to the end of the month, you may feel wiped out, but fear not, more energy is set to come your way.
Aquarius 
This is your birthday month and with it brings a lot of changes in your outlook. The first thing to respond to is the Mercury retrograde from the 17th placing its planetary rays on the financial sector of your chart, try not to make any firm decisions under a Mercury transit. The second is the planet Venus travelling through the communication sector of your chart, helping you to get your point across without upsetting those around you – well, what you are waiting for.
Pisces
The big news is the Mercury retrograde form the 17th in your own sign, this is a period to stop and consider your motivations in career and personal relationships. The Mercury retrograde can complicate, but also cause delays that need to be re-examined and put under the metaphorical microscope, look at it as an astrological favour.